Rich's Heart Healthy Smoothie
This smoothie is not only healthy but is delicious. If you are someone who doesn't get enough greens, here's a tasty way to increase your greens with a smoothie that tastes so good, you'll wonder how it's healthy!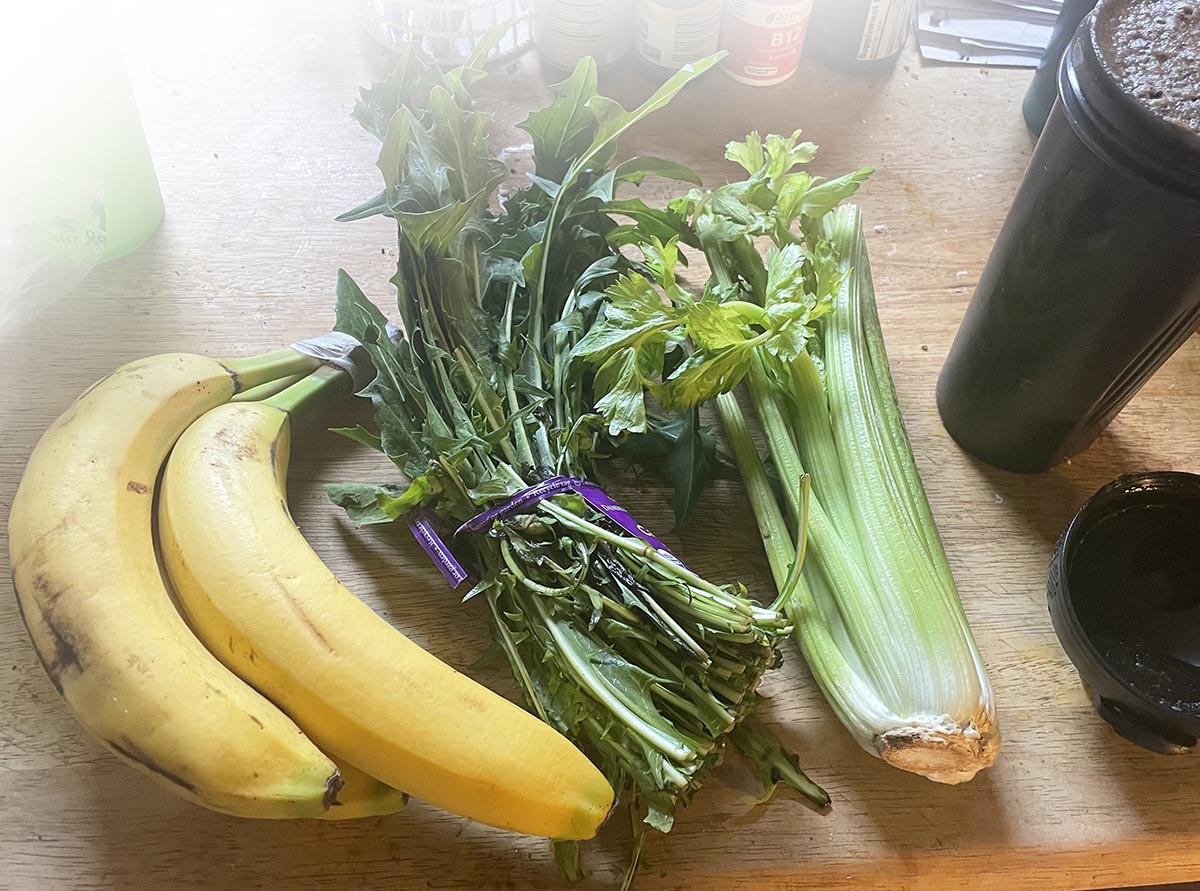 Ingredients
Makes 1 Serving
2 stalks of celery hearts

1 stalk from fennel

3/4 to 1 cup of chopped dandelion

I small cucumber<

/li>

1 banana

1/4 cup blueberries

1 teaspoon of turmeric

1 teaspoon of cinnamon

1 teaspoon of black pepper (to help turmeric absorb better)

1 teaspoon of amla powder

1/4 cup oat milk (optional)

1/2 cup of water
Directions
Chop up the dandelion, celery, fennel and cucumber. Put them in a blender, Vitamix, Nutrabullet, or whatever you have available to mix the ingredients.

Add the fruit. Add in all the spices (the black pepper, turmeric, amla powder, etc.)

Add in the oat milk and water.

Blend for 30-40 seconds.

Refrigerate until you are ready to consume.