Guava Black Bean Brownies
I made these brownies several times for co-workers and friends. Everyone seems to love them. No one can believe that there are actually beans in there!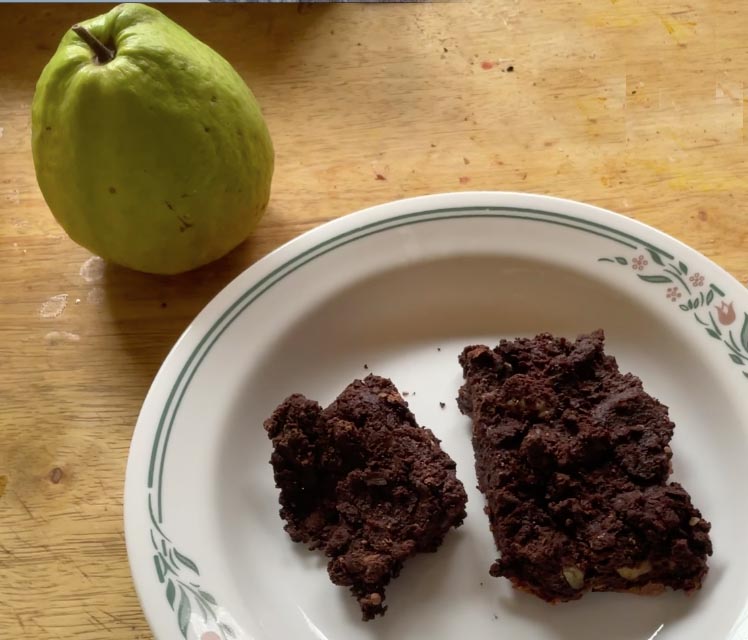 Ingredients
Makes 16 Servings
low-sodium or no salt black beans, drained and rinsed (15-ounce can)
guava jelly (if you can, find a guava jelly with no added sugar)
pure vanilla extract (2 teaspoons)
whole-wheat pastry flour (1/4 cup)
unsweetened cocoa powder (1 cup)
Directions
Preheat the oven to 350 F (177 C). Line a baking pan with parchment paper.

Combine the black beans, dates, guava jelly and vanilla in a food processor.

Blend until smooth.

Add the flour, cocoa powder, and sea salt and blend again.

Mix in walnuts (or almonds, peanuts, cashews, etc.)

Pour into the prepared pan and smooth it out.

Bake for 30 minutes. Remove from the oven and let it cool After cooling, lift the brownies out of the pan. Cut into squares. The brownies will last for about a week refrigerated.